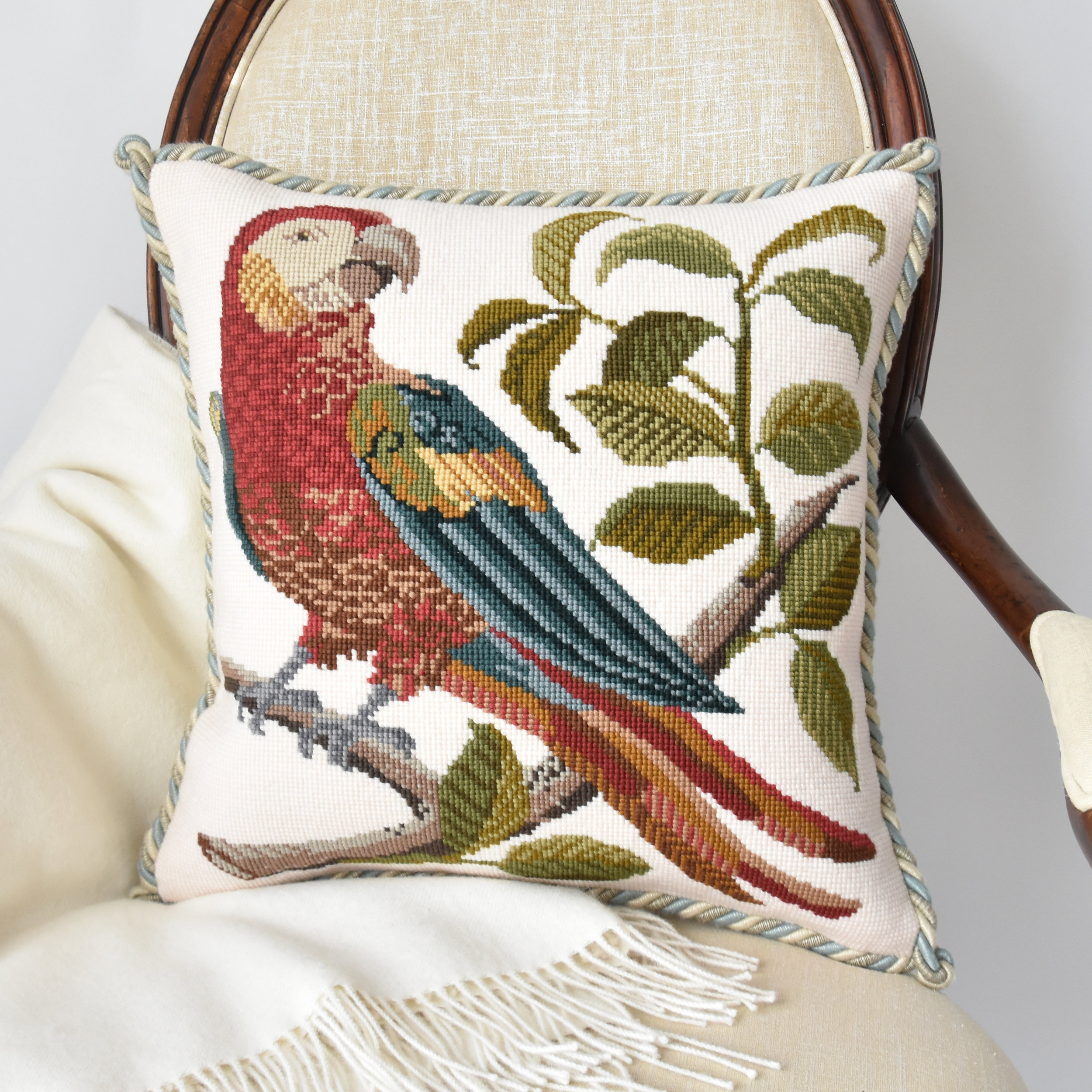 Finished Needlepoint Pillows
Victorian Animals Pete on Cream
A luxury needlepoint pillow featuring Pete, a parrot in a Victorian style.
This decorative throw pillow is hand-made by artisan stitchers who spend approximately 120 hours on each design. Every component is of the highest quality, creating an heirloom product.
The design is stitched in 100% wool and finished in a traditional style with thick cording that is hand-sewn with corner loops. The backing fabric is moire-style.
Insert 100% down.
Measures 16" x 16".